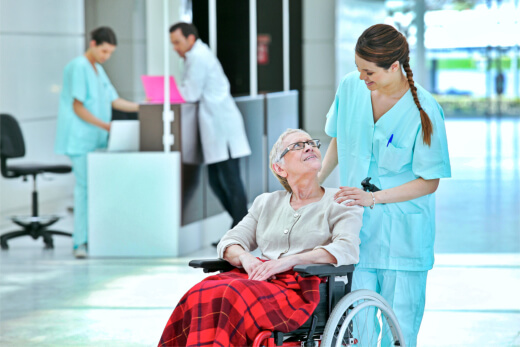 Covenant Home Care LLC is a renowned provider of home care in Twinsburg, Ohio, Greater Cleveland and the surrounding areas, putting emphasis on the importance of a safe hospital discharge.
Doctors, being the accomplished professionals that they are, are very thorough about how they go about things. However, that doesn't mean they're immune to making mistakes. We're only human, after all, and mistakes help us grow.
Mistakes concerning health care, however, are a whole different matter and should be avoided at all costs. Let's take into consideration, for instance, an unsafe hospital discharge. Of course, you normally would not realize it was unsafe in the first place as you were simply following orders. 
If you have doubts, be sure to get clarification from the doctor and/or nurse prior to discharge. Here are some of the unfortunate events that could take place:
Your situation at home could get worse.
When your loved one is permitted to go home without being completely healed, his/her health situation could potentially get worse. While patients are often discharged at a point when they're fully healed or recovery is possible at home, doing so when something is still clearly bothering them medically is not ideal.
The situation may seem okay on the outside.
It's important to be very thorough about the discharge process. While this isn't mainly your role, you need to do your part and keep on asking questions and making your thoughts known. Make sure, however, to phrase your questions in such a way that you are not insulting anyone. Being sure about this matter means you're able to avoid nasty surprises down the road.
An unsafe hospital discharge can go either of these two ways, and you'll want to avoid them as much as possible. Talk to your doctor or nurse. There are quite a few ways to keep these circumstances from happening.
When your loved ones are cleared to continue their recovery at home, don't hesitate to partner with a reputable non-medical home care provider such as Covenant Home Care.
We're interested to hear your thoughts in the comment section. Please feel free to share!