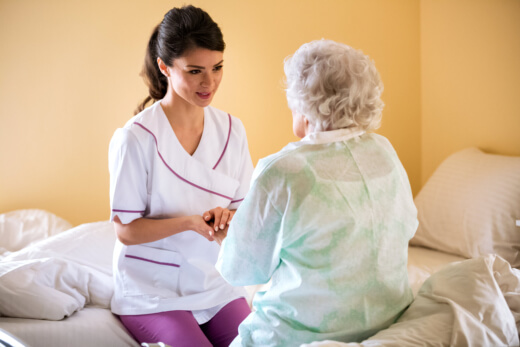 We look at home care as a solution to our elderly loved one's problems – and in many ways it is. However, that actually depends on how we plan to go about the venture. Do we enlist the help of a professional caregiver or do we go about it on our own, as family caregivers? As a provider of home care in Greater Cleveland, Twinsburg, Ohio and surrounding areas, we have listed some of the issues families might face when they take home care into their own hands.
You might be taking on too much.
Caregiving is something that requires a lot of research and preparedness. Unfortunately, when one is thrust into such a role, they may not have the time for research. You're going to realize all too soon that it could be too much for you. Caregiving can be difficult in many ways, depending on the challenges your patient is dealing with, as well as your own.
In terms of the mental and physical stress
even trained and seasoned caregivers experience burnout from their job. For many people, caregiving can be a physical and emotional rollercoaster, and a lot of the times, they will barely have time for themselves. You'll experience going to bed hungry, heading to work with no energy, or just feeling out of it for most of the day.
Who accompanies your loved one while you're away?
Now that you and your loved one have decided that home care is the route you'll be taking, who takes care of them when you're not around? Yes, you may have implemented all the necessary safety measures at home, but is that really going to be enough? Well, when it comes to your physically and health-challenged senior family members, you can never be too sure.
Covenant Home Care LLC is also a provider of respite care services in Ohio and we are well aware of the role that caregiver respite plays in the care process.
How else can we conquer home care problems? Please feel free to type your insights in the comment section.