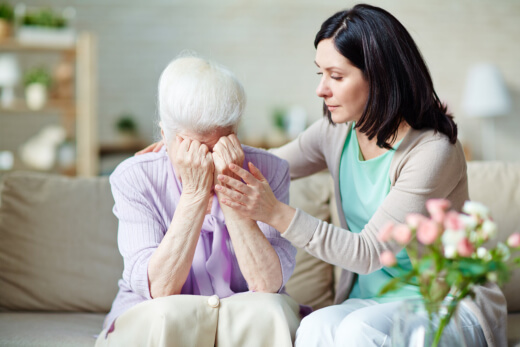 Sadly, elder mistreatment has become a pressing concern worldwide today, especially in the United States. An issue as alarming as this requires our full attention and support. Providers of respite care services in Ohio, together with all health care organizations, need to spread awareness about this circumstances.
As a diligent non-medical home care agency, Covenant Home Care LLC wants to shed some light on the types of geriatric abuse being reported today, so you can identify them and prevent them from happening to your loved ones.
Physical.
This happens when unnecessary force is being used with an intention of inflicting pain or injury. Always check for signs of bruises or unexplained injuries in every part of the patient's body.
Psychological.
If the patient refuses to talk or does not confide in you, you can usually spot signs of psychological abuse the patient seems to be more anxious, paranoid, and defeated. Psychological abuse can come in the form of verbal attacks, such as cursing, yelling, and shouting out insults.
Financial exploitation.
An example of this would be the caregiver's inappropriate use of the patient's money to buy any personal wishes without their knowledge or consent.
Sexual.
Any form of forced, unwanted sexual activity or physical contact falls under this type.
Abandonment.
This occurs when the caregiver deliberately fails or refuses to meet the physical, social, or emotional needs of the patient.
We urge you to do be more aware and informed of these types of abuse. You are, after all, your loved one's defender. Also know that you're not alone in the fight. You can turn to caregivers from any reputable provider of home care in Twinsburg, Ohio to help you defend and care for your loved one.