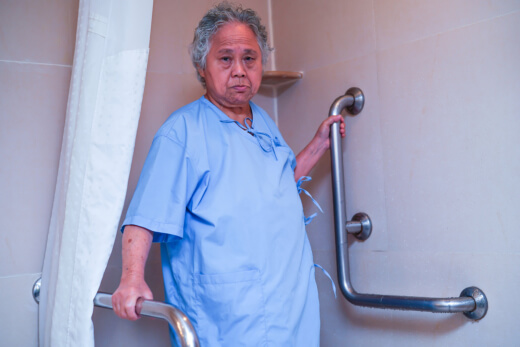 Whether we like it or not, our aging loved one are faced with fall risks the older they get. This means that we need to take preventive measures to reduce their risks of falling. If not, their falls can be disabling or even life-threatening.
As a provider of non-medical home care in Ohio, we share these tips to improve elderly safety at home. Get started with these home additions.
Install Grab Bars
These steel bars are ones that your senior loved one can hold on to when they need to maintain their balance. For that, it is ideal to install grab bars in areas where they can easily lose balance. These areas include doorways, bathrooms, and stairways.
Place Non-slip Mats
Mats that help prevent slipping also need to be in place at home. As a provider of home care in Twinsburg, Ohio, we know how non-slip mats are ideal in securing a senior's footing. The strategic locations of non-slip mats are in bathrooms, but they can also be placed in areas where slipping risk is high.
Bright Lighting
There are also areas at home that need adequate lighting. Because seniors may not be able to see clearly, they may be prone to slipping or tripping on something in dimmer areas at home. Brighter lights can help illuminate the way so that they can walk in safety.
Reachable Kitchen Tops
Our elderly loved ones can also spend more time in the kitchen. We need to help ensure that they can reach the items they want to use easily so that they will not lean forward and risk losing their balance.
All our team at Covenant Home Care LLC is able to partner with you in ensuring the safety and wellness of your aging loved one at home. If you're also a family caregiver who will need to make much-needed breaks, we also provide respite care services in Ohio so there are caregivers who can step in for you.
If you have inquiries about these services, set an appointment today!