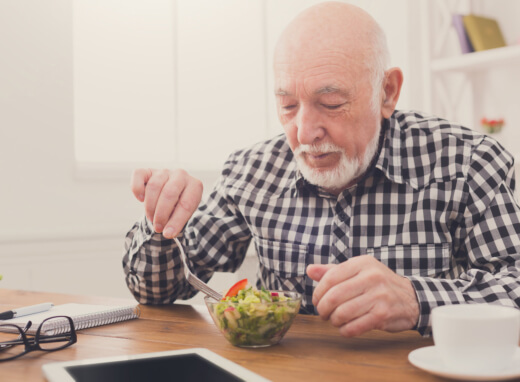 Healthy diets should not be postponed or overlooked when we reach our aging season. If you have senior loved ones at home, you need to ensure that their diet is healthy even for their age. As providers of home care, we would like to offer a few dietary reminders that are necessary to meet the nutritional requirements of seniors.
Serve your loved one with bone-building food.
As the senior years progress, their bones can also weaken and lose density. Because of this, they can be at risk for falls. To address this, serve them with foods rich in vitamin D and calcium. You can also consult with their doctor to know if they can take supplements as well.
Include energy-giving foods in their meals.
These include beef, fatty fishes, and fortified cereals. Seniors may lack the energy in their age and these foods can supplement this lack. You can also tap the assistance of non-medical home care providers so that preparing these meals can be managed.
Don't forget to include fruits and vegetables in their daily diet.
These are rich sources of fiber, which can greatly improve a senior loved one's digestion. However, if they are taking certain medications that need to be easily absorbed in their body, fiber-rich foods may not be encouraged. For this, consult their doctor for proper guidance.
Cut back on salt and avoid preserved foods as these contain a high amount of salt.
Salt contains sodium that can trigger an increase in blood pressure. Ensuring that they have normal blood pressure is a necessity for a senior's overall health. Use spices and herbs for flavoring instead.
Professional care providers from our team at Covenant Home Care LLC can extend you the assistance in ensuring that your loved one is receiving the healthy diet they require. If you also find the need to take a break from the caregiving role, we can help you attain it with our respite care services in Ohio. Just let us know how you would like to receive assistance when you contact us.