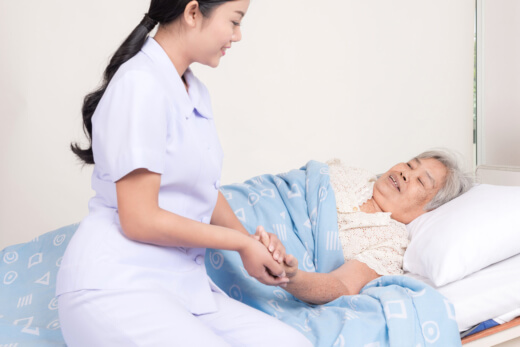 As our loved ones age, we need to start being more attentive to their fundamental needs. Extensive support and infinite love and care should always be given. However, life and work can be tough and we end up being unable to care for them round-the-clock, as much as we want to. Thankfully, this is where both medical and non-medical home care comes to the picture.
Before you go looking for a home care in Twinsburg, Ohio, familiarize yourself first with the difference between the two types of home care, which are medical and non-medical home care.
Medical home care is provided by licensed medical practitioners who are trained and skilled to perform any medical-related tasks like pain management, drug therapy through IV treatments among others. Simply put, if your seniors are ill and in need of immediate and extensive medical attention, medical home care is what's best for them.
On the other hand, non-medical home care is given by professional caregivers. Their tasks include (but are not limited to) assistance with daily living like bathing and dressing, meal preparation, errands, light housekeeping, and social engagement. For seniors who only need companionship and extra help with everyday routine, non-medical home care is the answer to their problems.
It's vital to know which one is right for your loved ones to guarantee that they are receiving quality services tailored specifically for their varied needs. Covenant Home Care LLC is a provider of home and respite care services in Ohio. We have a staff of experienced, professional caregivers who will ensure the safety and comfort of your loved ones at all times. Talk to us. Or explore our website to learn more.