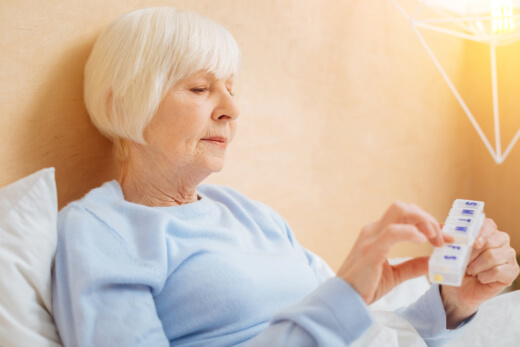 Proper medication management is reliant on taking the right medicine on time. But usually, aging adults have trouble keeping track of their medication. This can be due to memory decline, busyness, or lack of medication awareness.
Fortunately, non-medical home care offers medication reminders as part of their service. To get you started, here are some tips to keep track of your medication:
Invest in a pillbox.
Pillboxes have multiple compartments that can hold your medications for the entire week. It makes it easier to identify if you've already taken your medication for the day. Make sure to put a label on each compartment corresponding to the medicine inside.
Create a checklist.
Jot down all of your medication, the dosage, and the time when you need to take it. Post in a visible place and put checkmarks once you've taken your medicine as prescribed.
Use reminder apps.
There are many applications specifically made to help seniors take their medication on time. Ask your loved one to help you look for the right app.
Taking the right amount of medicine at the right time is critical in the continued good health of our aging loved ones. So allow us at Covenant Home Care LLC to help. As a trusted provider of home care in Twinsburg, Ohio, we provide various services that help seniors live a happy healthy life.
Whether you need medication assistance, companion care, or respite care services in Ohio, we'll be glad to help you. Call us.