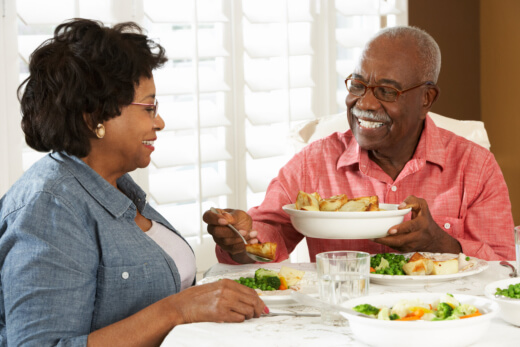 Heart failure is a serious condition in seniors. This means that their heart is no longer strong enough to pump blood to the rest of their body. When this is the condition, serious health complications can arise such as the swelling of the heart and lungs. Providers of non-medical home care can be your support to preserve the overall health of your aging loved one.
However, when you are taking charge of the primary care of your loved one with heart failure, here are essential reminders about their nutritional needs:
Help them to eat fruits and vegetables.
Most types of fruits and vegetables are beneficial for the heart. However, when you find it necessary to consult the assistance of a dietitian, it will be better if you do.
When you serve them with meat, select the white ones, such as chicken and fish.
Providers of home care in Twinsburg, Ohio can also help you in preparing sumptuous meals so that your loved one can enjoy these foods.
Serve them with fiber-rich foods as well such as whole grains.
Because of the fiber elements, your loved one's digestion can greatly improve. However, when they are taking medicines that can be disrupted by fiber-rich nutrients, you may need to replace these foods. Consult with their doctor to be sure.
Reduce your loved one's sodium intake.
Sodium is a known trigger of high blood pressure. Because of this, your loved one can be at risk of hypertension. Avoid this by being strict with their sodium intake.
Stay away from saturated fats.
These are fats from animal-based oils that can clog up on your arteries. Because of that possibility, your loved one's heart failure can worsen, and may even lead to further health complications.
As you care for your loved one with heart failure, know that there are always people who can back you up. At Covenant Home Care LLC, we can also provide respite care services in Ohio so you can take the rest as you need to.
To inquire further about our services, just keep in touch.