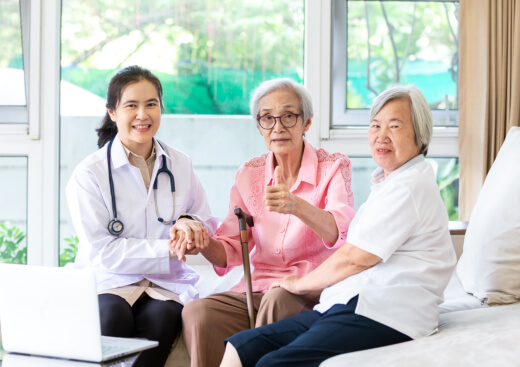 Once our aging loved one will require assistance and non-medical home care, family members need to gather together to arrive at the most ideal care option. Yet, every member may have varying opinions. These differences can make the decision-making process more delayed, which can affect the wellbeing of the aging family member.
To settle these kinds of deviations, effective communication is the key. Here are strategies to make it happen.
Allow for family members for some time to evaluate their opinion about the care option.
As much as possible, always strive to include every family member in this decision so that the welfare of your loved one is managed better. So if there are items that they disagree on, give them time to reconsider.
Write down the things that each of you wants for your aging loved one.
Do not include mentioning how you prefer these things to be carried out. This list can serve as your goals and guide in reaching for a viable decision about your loved one's care plan.
Research for care options that are available.
If you want providers of home care in Twinsburg, Ohio to attend to your family member in their home, ensure that you have thoroughly researched whether an agency can attend to the specific needs of your elderly.
Consult with your loved one's primary physician.
In most cases, their doctor will have a better and more authoritative say as to what is the most ideal care setting for your aging loved one. Their voice can also influence the mindset of your elderly family member if ever they have initial apprehensions to the plans you agree on.
Don't hesitate to consult with professional caregivers to guide you in a more thorough creation of a senior's care plan. Set an appointment with us at Covenant Home Care LLC so we can help you in identifying better ways to care for a family member. We also provide respite care services in Ohio when you have the urgency to get a break from the caregiving role.
For other inquiries, contact us!