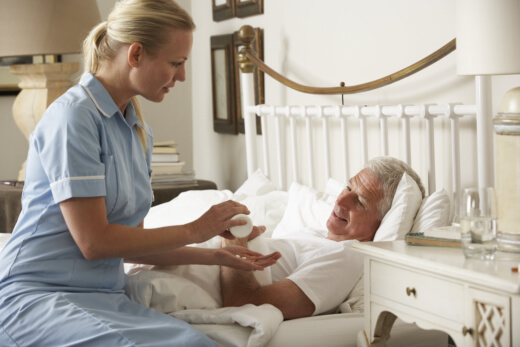 What a relief to know that our loved one is ready for hospital discharge! For this, they will have care needs that require attention at home.
At this point, they need adequate care to avoid rehospitalization. With our home care in Twinsburg, Ohio, we can help you ensure that safe recovery. In fact, we have these tips to share so that your loved one can avoid re-admission.
Install Home Changes
As they recover at home, your loved one may want to walk around. Their doctor will most likely encourage them to do so. Yet, if your home doesn't have enough space for them to move, trips or falls may occur. To avoid this, re-arrange your furniture and make other changes to accommodate their mobility needs.
Assist Your Loved One
It's important to remember that when a person is still recovering, their strength is also not at full capacity. Because of this, ensure that someone is always ready to assist them in order to prevent falls. If you're not around, providers of respite care services in Ohio can step in for you.
Select the Well-suited Mobility Aid
In some cases, your loved one may also need to use mobility aids for the rest of their lives. Ensure that you select the mobility aid well-fitted to their needs and conditions. You can ask a pharmacist for more insights on this.
Follow Medication Instruction
To promote quicker recovery, your loved one also needs to take their medications on time and with the right dosage. Ensure that you or the caregiver follows with these instructions so they can recover completely.
Seek Help
If you find the need to provide complete support to your loved one, you may not be able to do additional tasks at home. For that, you can get help from providers of non-medical home care. This may give you more time to care for your loved one.
Are you in need of help when caring for a loved one after their hospitalization? Set an appointment with us at Covenant Home Care LLC through our website: www.covenanthomecarellc.com.