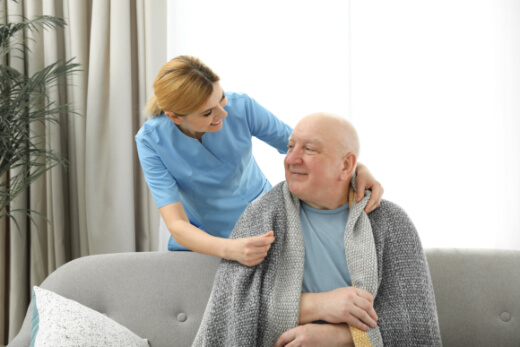 Aging has a significant impact on our skin's integrity. As we grow older, our skin's ability to retain water decreases, which makes it prone to dryness and breakage. This, coupled with many seniors' usually static lifestyle, makes it easier for skin breakdown to happen.
While it may sound grim, preventing and treating skin breakdown is very much possible. To do so it's important to coordinate with your caregiver and home care in Twinsburg, Ohio. If you notice pain in any part of your skin, tell your caregiver to alleviate pressure and friction in the affected area. As much as possible they should restore circulation in your skin to prevent further damage.
Other ways to prevent skin breakdown from happening is to:
Cushion the body with pillows to avoid too much pressure
Use soft cloths and avoid restricting clothing and shoe
Avoid applying drying chemicals such as talc
Thoroughly clean the skin after urination or bowel movement
Use moisturizers and hydrating products for seniors
If sores already appeared, the affected skin can be treated by washing the affected area with mild soap to avoid further infection. Dead tissues should also be removed to allow the wound to heal. Then, apply antibiotic cream or oral antibiotics.
Contact us at Covenant Home Care LLC if you need expert wound care and non-medical home care. Our team will ensure that your needs are met and your quality of life is improved.
Also, don't hesitate to give us a call if you need respite care services in Ohio. Our skilled caregivers are more than glad to help.