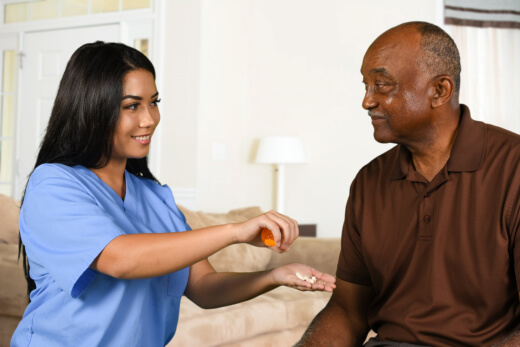 One of the biggest problems in health care is the improper use of medication. And for seniors who have to take multiple pills at once, the risks are even higher. They often get readmitted because they took the wrong combination of drugs or overdosed. Prevent this from happening. Follow these safety tips and avoid complications:
Do not self-medicate.
Follow the doctor's orders. Though you may be tempted to completely disregard it, don't. It's for your own good. Don't take more than what's required and don't reduce the dosage.
Organize your medication.
Keep an up-to-date list of all your medication. Write down the brand name, dosage, dosing frequency, side effects, and reason for taking the drug.
Talk to your healthcare provider.
Keep in touch with your healthcare provider. If you experience side-effects or discomfort, immediately inform them. Also, if you wish to stop taking your medications, it's better to discuss it with your doctor first.
Have medication reminders.
If you have trouble remembering whether you've taken your medication or not, set reminders. Post-it notes, pillboxes, and checklists can help. Home care in Twinsburg, Ohio can also help since services often include medication reminders for seniors.
Talk to us!
Covenant Home Care LLC provides a wide range of non-medical home care that can help your loved one avoid hospital re-admissions. We provide memory care services to help seniors with dementia, medication reminders, and assistance with ADLs.
We also provide respite care services in Ohio to ensure that you're taken care of when your primary caregiver needs to rest.